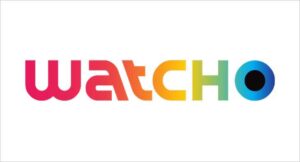 Popular OTT platform Watcho forayed into regional shows and content some time back by adding regional movies to its media library. Users can now watch movies online on Watcho in popular non-Hindi languages like Telugu, Kannada, Malayam, Bangla, and more. The reason behind this seismic shift comes from the fact that nearly 75% of the internet users are hailing from tier2 and tier3 towns and small cities and 80% of them prefer localization of content, consuming content in their native language.
Since web content is the next big thing in storytelling; it's the right time and place for all major OTT platforms to place big bets on regional content and put them in main league. Vernacular content holds a great future as nearly all leading streaming apps and websites predict regional content will soon form a significant chunk of their digital portfolio. The leaders predict that the scenario, when goes any deeper, their biggest growth and revenue will come from going local and promoting content in regional languages.

If trade pundits are to be believed, next 200 million internet users will prefer to watch movies online and regionals shows in their native language, apart from Hindi and English. Regional content, n coming times, will command close 30% of the overall share of content on these digital platforms.
Also, the digital players in Indian OTT space claim that producing regional shows in languages other than Hindi and English is far more cost effective, less than 50%, and offers better advertising margins.
Much before the advent of online streaming services, print and TV has demonstrated that consumers would prefer to consume the content in their native language, if it's made available. Since the very nature of online streaming service is on-demand and precisely target-oriented, the language-focused content makes better sense here. The diaspora is on point and the regional shows are available to stream online purely on demand based; can a match get any better?
While there is an increasingly huge market for regional content online, having dedicated online streaming platforms for specific languages may be a far cry yet. The current streaming services are acting as a holistic platform catering to the diverse entertainment needs of a variety of audiences in more than 6-7 languages.
India' crowded OTT space, claiming to have more than 25 apps, is striving to create a niche. The best app will have to have a rooted content strategy based on consumer insights, feedback, and long-term viewers' behavior. Apart from this, deep-rooted technology, ease in onboarding and leaving, and promotion of regional shows and content will play a key role.