A wholesome breakfast sets the tone for the rest of the day. It is not only necessary, but it helps us to keep full through the rest of the day. An ideal breakfast is rich in fiber, vitamins, and minerals. Most of us struggle to eat a healthy breakfast every morning. A crepe makes for a delicious breakfast along with fresh fruits and juices. You can also make a larger portion of the crepe batter and store it for later. Check out these crepe recipes that are delicious and just as easy to make:
This classic pancake recipe makes for some delicious crepes. Blitz the oats in a food processor to make flour. Once it becomes fine oats flour, add chopped ripe banana, a pinch of cinnamon, and a handful of chia seeds soaked in water. Ladle the batter in a hot pan with a splash of olive oil. Thin out the batter using the back of a spatula. Serve the hot crepes with some fresh blueberries, bananas and a drizzle of maple syrup.
In a mixing bowl, add some oats flour and almond flour. Add baking powder, lemon juice, and lemon zest. Cook the crepes in a bit of olive oil. In a pot add some honey, lemon juice, zest, and water. Remove from heat when it gets into a syrupy consistency. Add some fresh blueberries as a filling. Serve the hot fruity pancakes with a drizzle of lemon honey syrup.
Chocolate Decadence Crepes
In a mixing bowl add almond flour, shredded almond flour, melted dark chocolate or milk chocolate chips, orange zest. Ladle the mixture in a non-stick pan. Cook the crepes on both sides for 3-4 minutes. In a double boiler, melt some chopped dark chocolate with a splash of orange juice. Add a filling of fresh strawberries and top with the chocolate drizzle.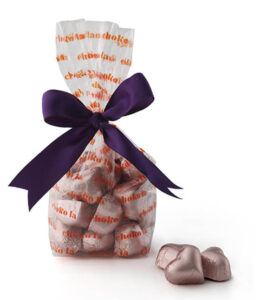 Spinach & Mushroom Crepes
This savory crepe makes for a delicious recipe for brunches. In a pan, add a knob of butter along with some mushrooms and spinach. Put a ladle of crepe batter in warm olive oil and cook for 4-5minutes each side. Heat some fresh lemon syrup with some honey. To this, add 2 tablespoons of freshly squeezed orange juice. Allow the mix to simmer for another 5 minutes. Add the mushroom and spinach mixture in the crepes and top with the lemon drizzle.
Make these delicious crepe recipes and never miss your breakfast again.