Our homes deserve a revamping occasionally. Seasonal renovation not only gives a fresh new look to your house, it also blends in with the natural elements. Autumn is a beautiful season, with all the fall colors, leaves, maple syrup, apples, pumpkin, cinnamon, and much more. Looking for some innovative and creative ideas to decorate your home for the upcoming Thanksgiving celebration?
This is a season of vibrant colors, and fragrant earthy aromas. It is the perfect time to add some color and character to your home. Colors like vibrant yellow, red, orange, bronze, look great against a neutral backdrop.  Warmer tones add some coziness in your home. Buy home décor online in Etsy, amazon, etc. This is a great time to take down the abstract paintings and add some harvest inspired artwork. A watercolor painting of fruits, maple leaves look beautiful in your living room. Flowers are beautiful, why not bring some to add some freshness to your home. Put some yellow bougainvillea in a white ceramic pot.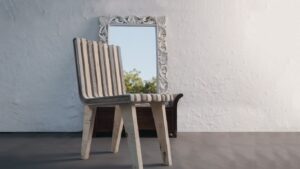 Place some indoor flowering plants to add freshness to the house. Choose fresh flowers in shades of yellow like daisies, tulips, gladiolas. You can place yellow chair coverings, curtains, cushions. Bring the coastal vibe home with some yellow and aqua cushions on your sofa.
Place a statement rug in colors of rusty orange and yellow. Add to the vibrancy of this season with artsy butterfly bookends from Craft Beton. You can also fill up empty glass pots with sand and seashells. Change the curtains to vibrant fall colors. Replace heavy silk curtains with soft sheer curtains during the spring. Long sheer golden curtains can add a serene backdrop to any room. Change the fabrics around the house in beautiful colors of the fall. This is the season for breathable light fabrics like cotton and linen. Bring in the linen bedcovers, cushion covers, and tablecloths during the autumn months. Place some heavy rugs that provide some warmth to your feet. Change the wallpapers to something that complements the vibe of the season. Maple leaves pattern is a great idea. Get some aromatic essential oils like orange, cinnamon, nutmeg, etc. The aroma of autumn is spicy and earthy. Use essential oils, scented candles or a reed diffuser to bring the aroma of autumn inside your home. You can also stock up on bath & body works candles for this season. Stock up on some jute baskets, bamboo ottomans, terracotta vases, jute rugs for your home. Remove the clutter, by either recycling, or donating extra items.
These tips will help you to decorate your home for the Thanksgiving and holiday celebrations.