If your wife cooks for you and the family every day, it is a good idea to surprise her with a romantic dinner this Woman's day. Let her have a day off and relax while you prepare a scrumptious meal for her and the family. You can get your children involved in cooking the meal.
Put the cotton tablecloth, bring out the fine china, and light some scented candles for the room. You can make some rice or biryani recipes for the main course. Wondering which is the best quality basmati rice to cook with? Check out the Daawat range of basmati rice.
Looking for some tasty dinner ideas to surprise your wife? Check out these recipes:
Bruschetta with Cheese & Tomatoes
Drizzle some olive oil on crusty baguette slices and grill for 2 minutes. Chop some cherry tomatoes and thinly slice some basil leaves. Arrange the tomatoes, bocconcini, and basil on top of the crostini. Finish with a drizzle of balsamic vinegar.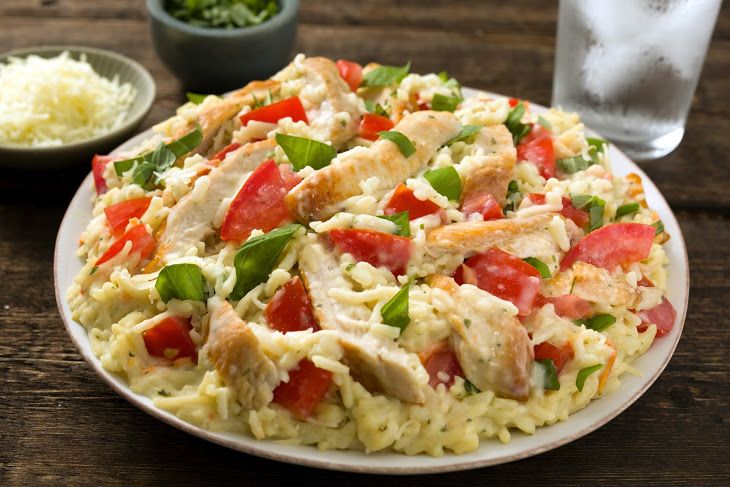 Fried Rice with Sweet & Spicy Tofu
In a hot wok, sauté some chopped garlic, ginger, carrots, beans, capsicum, broccoli, and peas. Add light soy sauce, star anise, salt, and pepper to taste. Add cooked brown rice and a handful of raisins. Use Daawat to make the best rice and biryani recipes. Keep stirring for another 10 minutes. Finish with chopped spring onion. Marinade the tofu in sweet chili, soy, lemon, honey, and vinegar. To make the honey chili tofu, crackle some red chilies in sesame oil. Add the marinated tofu and some chili flake. Finish with a seasoning of sesame seeds and coriander leaves. Serve a generous serving of rice with the honey chili tofu.
If you are wondering which is the best quality basmati rice, buy Daawat. They offer full-bran brown basmati rice in India.
Spaghetti in Basil & Tomato Sauce
Cook the spaghetti in boiling salted water and set it aside. In a pan, sauté garlic in olive oil, chopped cherry tomatoes, sundried tomatoes, basil leaves, and cook for 5-7 minutes. Stir in the pasta and finish with chopped fresh basil leaves. Garnish with fresh parmesan and serve hot. This delicious pasta dish will cater to all your Italian cravings.
Brownies w/ Strawberry Compote
Everyone loves a gooey and fudgy brownie, warm out of the oven. These brownies are vegan, gluten-free, and healthy. Soak some dates in warm water. Blend the dates and unsalted butter. Slowly mix in vanilla bean paste, baking powder, a pinch of sea salt, ½ cup of unsweetened cocoa powder, 1 tablespoon of coconut oil, 1 cup of almond flour, ½ cup of almond milk, orange zest, 1 tablespoon of dark chocolate chips and 1 portion of a flax egg. Line a baking tray with parchment paper and spray some coconut oil. Pour in the mix and top it with chopped walnuts. Bake it at 350 degrees for 30 minutes. Cool the brownies and cut them into squares. Serve with homemade strawberry compote.
Raspberry & Thyme Spritzer
Muddle fresh raspberry and thyme leaves lightly. Add in two cocktail glasses. Add some ice cubes and pour over chilled apple juice. Top with some fresh sprigs of thyme. Enjoy it chilled.
These are some sweet and savoury recipes to make for your wife this Woman's day.