No occasion is complete without a slice of cake. While it is common to buy a celebration cake from your favorite bakery, baking a cake at home can be exciting. You can order designer cake online from Choko la. Baking doesn't have to be a complex process and with same old ingredients. The added advantage of baking at home is that you can use healthier ingredients to bake a cake. Involve your family members in baking to make it a fun activity. Learn these two delicious celebration cake recipes that you can easily whip up at home!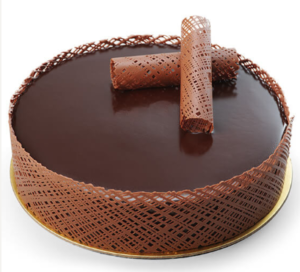 Belgian Chocolate Truffle Cake
Yes! This chocolate cake recipe is gluten-free, sugar-free and is ready to eat in two hours. You will require 1 ½ cups of maple syrup, baking soda, 2 cups of almond flour, a pinch of pink salt, 2/3 cups of cocoa powder, 50ml coconut oil, 4 eggs, Vanilla seeds scraped from 2 vanilla pods, 1 cup of almond milk, and chocolate ganache. Create the chocolate sponge by mixing the wet ingredients with the dry ingredients. Chill the batter for at least 2 hours. Pour into a round baking tin and bake at 350 degrees till the center is cooked. To create the chocolate ganache, melt Belgian intense dark chocolate with coconut oil, 1 tablespoon of maple syrup and 100 ml of full-fat cream. Take out the chocolate sponge and put on a cooling rack. Pour over the chocolate ganache and top with some dark chocolate curls. You'll love making this cake at home. If you don't wish to bake it, buy cake online from your favorite bakeries.
Carrot cake with cream cheese frosting
This carrot cake recipe is vegan and gluten-free and can be prepared in 2 hours. Serve this decadent carrot during celebrations dinners. You will need 3 tablespoon of flax eggs, 1/3 cup of melted coconut oil, 2 tablespoon of Maple syrup, baking soda, 1 tsp of sea salt, 1 tsp of ground cinnamon, 1 cup of unsweetened applesauce, ½ cup almond milk, 1 ½ cups of grated carrot, 1 ½ cups of almond flour, 1 ½ cups of oat flour, 1 cup of chopped walnuts, 1 TBS of raisins. Mix the wet ingredients with the dry ingredients and chill the mix for an hour. Divide the mix into three round baking trays and bake at 350 degrees for about an hour. For the cream cheese frosting, mix softened ½ cup vegan butter with 200 ml of vegan cream cheese mix with a drizzle of maple syrup. Once the cakes are completely cooled, layer with the cream cheese frosting. Top with crushed walnuts and a carrot rose.
If you love baking, start baking these two cake recipes.