Top Bedroom Décor Ideas that are Budget-Friendly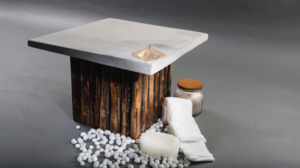 A bedroom is an oasis for relaxation and rejuvenation after a hectic day at work. We all want our bedrooms to be calm, cozy and inviting. The aesthetics of your bedroom plays a huge role in affecting your mood and sleep. As a personal getaway, your bedroom should reflect your favorite colors, patterns, textures, etc. Here are some expert tips from top designers for your bedroom:
Instead of bold colors, choose subtle colors that induce a sense of serenity and calm. Choose tones of blues, lavender, lilac, and green. You can add a metallic color in the knobs, handles, lamps, etc. A brass or golden drawer knob is perfect against a white or neutral backdrop. You can use hues of toasty brown, pomegranate and topaz to impart a sense of coziness and comfort.
When you lie on your bed, you can only view the ceiling. Paint the ceiling with a slightly lower tone as compared to the walls, as it gives the space a feeling of comfort and intimacy. A beautiful chandelier or a custom light piece is a great addition to any ceiling area.
A minimalist style bedroom is cozy, sophisticated, elegant and comfortable. Don't overcrowd the bedroom with unnecessary clutter, excess furniture. Furnish your bedroom with only what you need. A bed, bedside tables, dresser, and chair can be added. You can also add luxury furniture that serves as a multipurpose storage unit. Continue with minimalism when it comes to adding accessories to your bedroom. A beautiful artwork, some family photos, fresh flowers, and candles are a must.
To make your bedroom clutter-free, store things out of sight. A bedside table with drawers is best to store your reading glasses, lip balm, books, etc. A storage bench at the foot of the table can be used to store extra-sheets, blankets, and pillows.
A cozy chair by the window, where you can curl up with a cup of coffee and a book. A mini-lounging area is a great addition to a bedroom. Place a cozy Victorian-style chair to soak in the sunshine. Use a table with a built-in bookcase which serves as a bookcase.
Add a luxurious touch to your bedroom by adding some Egyptian cotton sheets. You can add a lacey canopy that freefalls on the floor. Also, don't forget to add plush floor coverings.
A beautifully dressed window creates a cozy, intimate ambiance for your bedroom. Add long silk drapes on the outside with sheer curtains on the inside. Double layer curtains are the best option. You can remove the outside opaque curtain and let the sunshine stream in through the sheer curtains.