Must-Have Décor Essentials for Every Indian Living Room
Home décor doesn't begin and end with just buying plush furniture and some fancy accent lighting but is certainly a lot more. It is a reflection of your taste and your personality. When it comes to doing up an Indian living room, there are some home décor essentials that every designer and fashion enthusiast would swear by.
Here are some home décor accessorizing tips that would come in handy when you do up your living room:
Upholstery
Once you're done sorting out the bigger tasks in the living room decor like cabinets and furniture, make sure the upholstery you get is classy. For instance, if you've selected a dark wood polish like deep tan or teak, the shades of upholstery shall be muted like beige or white. Vice versa, if the furniture polish you chose is minimal, go bold with the deeper upholstery tones like blues and reds.
Furnishings
Spend some relaxed time and furnish your living area really well. If you've a lot of metal work in your living room, make sure you opt for deeper tones as reds and maroons, bright yellow, and deep orange. Playa round with the fabrics and get faux silk to lend a classy and regal touch.
Snack Platters
In a country like Indian where guests are warmly welcomed and treated with food and snacks, having a snack platter on the living room table is a great idea. Get something unique and totally lavish like Conics snack servers from Craft Beton. This set in cement is a celebration of tradition and Indian history and is sure to get you admiring glances.
Décor Accent Lighting
Get some of the amazing décor accent lighting from Craft Beton and pick pieces that shout about your personal style. Accent lighting lifts up the décor quotient and instantly brightens up the living room by adding a character and depth. These abstract pieces of art from Craft Beton are the celebraton of eternal revival of energies that run the universe.
Wall Décor
If textured walls and wallpapers aren't your thing then go for statement wall décor pieces. You can buy luxury wall decor pieces from Craft Beton like a concrete wall clock or even buy concrete bookends to place by the console table to adorn your books. These concrete pieces add a brilliant character and warmth to your living room décor.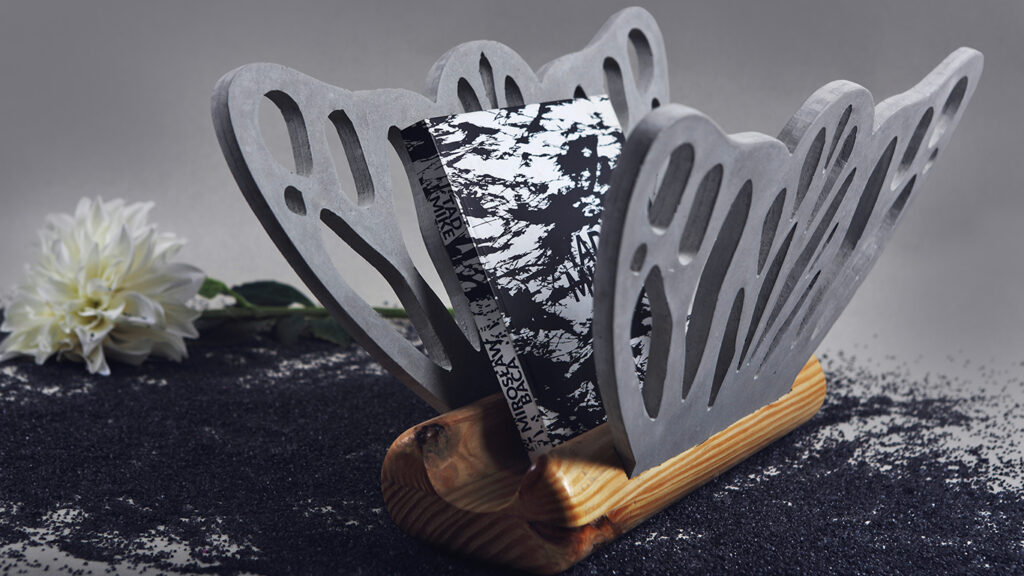 Bring in Flowers
Somehow, flowers and indoor plants still work as the best way to fill up empty spaces in the living room and add a cheery and pleasant edge to the décor. Go for long vases and adorn them with natural or artificial flowers in a shade that goes well with your overall decor. You can also opt for crystals bowls and fill them with water or simply go for colourful ceramic jugs.
Clocks
A statement clock is a must-have living room décor essential and is a great element also to play around with. You can either go for large chunky wall clocks, buy concrete wall clocks from Craft Beton, or even go for customized wall clocks with your family pictures or art pieces. More than telling the time, these clocks tell your taste in living room décor and your style quotient.